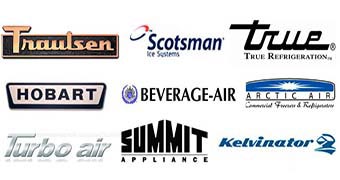 Commercial Refrigerator Repair in Orange County, CA
 A broken refrigerator at your house can ruin your day and bring some troubles, but having a commercial refrigerator malfunction can cause negative impact on your business. Any refrigeration system used in warehouses, stores, restaurants, café are involved in the business activity and used to store large amount of perishable products. Malfunction of these appliances can be a cause of significant financial losses. Quick and proper troubleshooting and professional refrigerator repair service plays a huge role here. Any delays in repair process will increase the risk of food spoilage; in addition, insufficient quality of performed repair can cause further breakdown of commercial refrigerator which can easily double the financial losses of your business, which are not limited to the cost of spoilt food, but also include consequential damages as lost profit, possible penalties and loss of customers' confidence. You can minimize these risks by performing preventive maintenance and regular status checks of major components and parts. The regular maintenance help reduce the number of appliance emergencies you have to deal with and add some years to the life of your refrigerator.  But if the problem already occurred all you can do is wisely chose and hire the best commercial refrigerator repair professional.
Our company specializes in repair and maintenance of Commercial Refrigerators  in Orange County, CA. We service commercial refrigerators for restaurants, cafes, bakeries, grocery stores, bars, hotels and warehouses. Our Commercial Refrigerator Repair Technicians will help you to resolve any technical problems with your broken appliance and avoid any additional costly consequences. All of our technicians are specially trained, certified and have an extensive background in repairing commercial refrigerators of different brands. They also receive ongoing training to remain up-to-date on all the latest market innovations in commercial refrigeration industry.
Presence of our appliance repairman won't prevent your business running at its normal pace. We don't want your business to suffer and respect your time. We will come at the most convenient time for you and will work as effectively as possible to diagnose and fix the problem in no time and with minimum mess. We don't charge any extra fees for working on weekends or evening hours. We will be there when you need it most.  Our technicians are clean and professional and we pay special attention to quality of our customer service.
Please note that Service Call Fee for Commercial Refrigerators is $120 ($90 for the second refrigerator). This fee includes a trip to your business location, professional diagnostic and written estimate. Service Call Fee will be deducted from your total invoice upon your agreement to do a repair with our company.
Why choose us to be your Commercial Refrigerators Repair Company:
Well Trained, Professional Technicians
All of our technicians are certified to work with different types of refrigerants
Same Day and Emergency Repair Service
Evening hours/weekend Service Available
All repair jobs are covered by our extended 5 Years Parts Warranty, 30 days Labor Warranty
Service Vans Fully Stocked With O.E.M. Appliance Repair  Parts
No hidden fees, No hourly rates, only flat rate for completed repair job
All repairs completed on site
We accept: major credit card, personal and company checks, cash.
 Example of Services we provide for Commercial Refrigerators in Orange County, CA
Full System Diagnostic
Preventive Maintenance
Condenser Coils Cleaning
Refrigerant Leak Diagnostic and Repair
Evaporator Replacement
Condenser Fan motor Replacement
Compressor Replacement
Control Board diagnostic and replacement
Start relay overload Replacement
Capacitor Replacement
Thermostat Replacement
Refrigerant Recovery and Refill
Defrost timer Replacement
And other services.
 Types of Commercial Refrigerators We Repair in Orange County, CA
Commercial Pass in/Pass thru Refrigerators Repair
Commercial Reach In Refrigerators and Freezers Repair
Convenience Store Coolers Repair
Refrigerated Display Cases Repair
Commercial Countertop Refrigerators Repair
Commercial Undercounter Refrigerators Repair
Drop-In Refrigerates Repair
Floral Cases and Floral Coolers Repair
Glass Door Merchandiser Refrigerators Repair
Milk Coolers Repair
Commercial Wine Coolers Repair
Commercial Worktop Refrigerators Repair
   Brands of Commercial Refrigerators We repair in Orange County, CA:
 Amana Refrigerator Repair
Arctic Air Refrigerator Repair
Beverage Air Refrigerator Repair
Frigidaire Refrigerator Repair
Hot Point Refrigerator Repair
Horizon Refrigerator Repair
Everest  Refrigerator Repair
Hobart Refrigerator Repair
Hoshizaki Refrigerator Repair
Nor-Lake Refrigerator Repair
Kelvinator Refrigerator Repair
Kenmore Elite Refrigerator Repair
Kindred Refrigerator Repair
Traulsen Refrigerator Repair
Turbo Air Refrigerator Repair
True Refrigerator Repair
Summit Refrigerator Repair
Polar Refrigerator Repair
Victory Refrigerator Repair
Vinotemp Refrigerator Repair
U-Line Refrigerator Repair
Viking Refrigerator Repair
Whirlpool Refrigerator Repair
And many more.
Please note: We do not repair any types and brands of Walk-in refrigerators.
 Only specially trained technicians with related experience should be involved with commercial appliance repairs. Smoothly functioning refrigerator is a guaranty of complete food preservation and flawless business execution. A single refrigerator not working properly can have a huge impact on your business.Consequences of unexpected commercial refrigerator break down can be catastrophic. And food spoilage is only small part of financial losses a business owner can meet.  So do not neglect problems and wait any longer, a simple repair can become more complicated and will eventually cost much more than originally intended. So don't delay a call.
 Call us now for Commercial Refrigeration Repair Service in Orange County, CA – 714-204-3140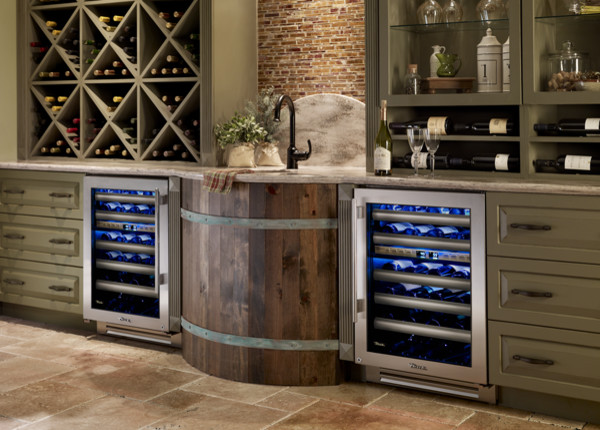 D&V Appliance Repair




4.9


out of

5



based on
93
user reviews