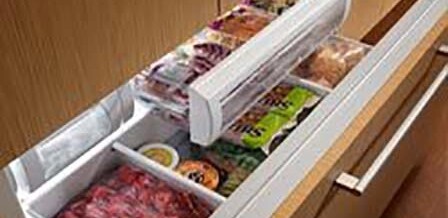 Freezer repair in Orange County
Having broken your home appliance is like a pain in the head. Especially if the appliance is the most basic thing that you always use in daily life like refrigerator or freezer. Having broken freezer is really annoying because you store all the raw meat that need to be frozen so you can keep it for a certain time range. With the freezer broken, what will you do to your raw food? Just cook it all at one time?
Choosing a best appliance repair company in your area is not always easy, especially when you need a repair the same day and can't spend time on research while your food is spoiling in a freezer which suddenly got warm.
At D&V Appliance Repair we offer professional freezer repair in Orange County, CA. We won't rip you off just because you're not familiar with appliance repair cost or the process. Actually we offer you the best price amongst all in Orange County. To be noted also, we will give you 10% discount if you submit an appointment form online.
Call us at 714-204-3140 as soon as possible after you noticed that your freezer is not working properly, if it is noisy, not cooling or leaking water. We will provide professional diagnostics and troubleshooting to locate the current- problem and prevent some possible worse problems to appear.
When your freezer breaks, there is 95% possibility that we can fix it so you don't have to throw away your money on a new freezer. D&V Appliance Repair technicians are experienced in all major brands of freezers including Kenmore, GE, Maytag, Frigidaire, Whirlpool, Kitchen Aid and many more.
There is also a big chance that we can repair your freezer the same day you call, as our technicians have huge selection of parts in our vans and can replace them instantly.
We have 24 hours customer services that will be delighted to answer your questions about appliace repairs anytime you want.
We also do refrigerator repair, washer repair, dryer repair, oven repair, range repair, ice maker repair and many more. We repair all major appliance brands including hi-end ones as Sub-Zero, Thermador, Dacor, Viking etc.
You can rely on our knowledge and experience. All our technicians are licensed, certified and insured. All parts installed are under 1 to 5 years warranty. We provide 90 days warranty on labor also.
If you think of repairing the appliance yourself, please think twice before you're actually doing it. Doing repair without knowing appliance repair basics can just make the condition of the appliance worse, and will cost you a lot more money than before. Moreover trying to perform a repair job yourself can be unsafe for your house and even your health. Unless you're a professional in the field, you better just pick up the phone or submit an online form and make appointment with D&V Appliance Repair. In this case all you will have to do is just wait until your appliance repaired and works like new again.
Why choose us for freezer repair in Orange County:
Prompt quality and reliable service from appliances' experts for all major makes and types of appliances
We repair all major types and brands of commercial and residential appliances
Licensed and insured technicians
Same day service
Best prices in your area
Genuine factory parts
Fully stocked trucks
Up to 5 years warranty on installed parts, 30 days warranty on labor
FREE ESTIMATE if we do the repair
No hidden charges, no overcharge for late hours or weekends
For Freezer Repair in Orange County Call us today 714-204-3140 or schedule an appointment on-line. We will come at the most suitable time for your and will consider all your preferences and customer service will be happy to answer all your questions regarding appliance repairs anytime. We are open from 8:00 AM to 8:00 PM every Monday through Saturday. We are also on call after our normal scheduled hours and on weekends for emergency repair services.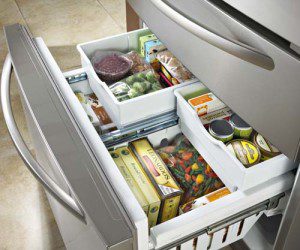 D&V Appliance Repair is rated 4.8 out of 5 based on 40 reviews

It's not easy to find a reliable appliance repair company in Orange County that's why I am happy that I found D&V Appliance Repair. They repaired my refrigerator the same day I called and saved me thousands of dollars. Now I am calm, and even if something goes wrong with my appliance, I don't get nervous. I know that after just one call, I will have it all set for me. This is the company you can trust. And their prices are the best as far as I know.

Written by: Rhonda Nickolas

Date published: 07/01/2013

5 / 5 stars