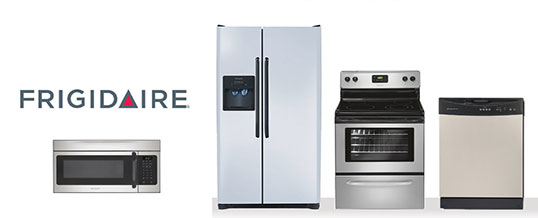 If there is one household appliance that gets the most use, it has to be the refrigerator and since the first refrigerator was sold back in 1913, it has been changing people's lives for the better. Of course the original design wouldn't stick around for too long because in 1915, a guy named Alfred Mellows went and came up with a new design for the original machine. A year after, Guardian Frigerator Company was called upon to organize their ranks and produce the refrigerator designed by Mellowes. A company named General Motors saw the huge potential of this appliance and bought it out in the year 1918; GM was the one to give it the company named "Frigidaire". With their money and their experience, they streamlined the production process and made sure it as organized in such a way that would make it easier for mass production. Not only did they come up with mass production procedures but they also improved the facilities and opened extra sales offices. This was when Frigidaire really took off and it was so popular that at one point refrigerators, no matter what their actual brands, were called Frigidaire.
Back then, the company only produced refrigerators but in order to keep with customer and market demands, they branched out and started producing other types of household appliances such as dryers, washers, washers and dryers, air conditioners, dehumidifiers, microwaves, and cookers just to name a few. They have so many kinds of appliances that homeowners can find and Frigidaire appliances are excellent choices to meet everyday needs. They really have taken great pains to make sure that they meet the needs of homeowners and this is why they come up with different types of the different kinds of appliances. The choices are so vast that it is easy to get overwhelmed at times but always keep in mind that if it said Frigidaire, it means great care was taken to produce that appliance.
Frigidaire is one of the biggest producers of household appliances and they take their jobs seriously. Not only are they constantly coming up with newer and better appliances but they also make sure that each piece passes stringent quality tests and they fulfill what they are supposed to do and last a good number of years. When you buy Frigidaire appliance, you can be sure that you are buying quality item. There might be cheaper alternatives made by less established brands but you can never be too sure of their quality and you do not want to compromise yourself that way.
Frigidaire appliances pros and cons
Indeed, Frigidaire products are some of the best in the business and for very good reason- they are not only sturdy but they also happen to be extremely stylish which makes them a bonus in any home. But just like all appliances, they need some tender loving care if they are to stay in top shape and that is your job as the owner. You have to make sure you use them only as directed and you clean them and maintain them regularly so they do not break down on you. Frigidaire makes sure all their appliances are made to last but it just so happens that they come with some bugs. Do not worry, all appliance makers have their little problems and this doesn't mean they are bad. If you have opted for a Frigidaire refrigerator, below are some common problems you will want to be on the lookout for so you can call on the Frigidaire appliance repair experts to come and take a look.
Freezer isn't cold – if your freezer feels a bit warmer than usual, this means there is something wrong and you can try to remedy it by moving food items around and about since doing so may deal with the problem. But if you have done the necessary and still it doesn't get cold, then you will need to all on an appliance repair expert to help you deal with the problem.
Refrigerator doesn't get cold – if your refrigeration area isn't getting cooler, then you have a problem and it isn't one that you want to linger. Just like with the freezer problem, you can try to move items around but if that doesn't work, it is important to call an Frigidaire appliance repair expert and not to tinker with it on your own since the problem may just get worse.
You can do your part and prevent any mishaps by making sure that you keep everything in the refrigerator in its right place and you keep it clean and defrost when the situation calls for it. These are such simple measures really and ones that you can easily do on your own.
When to call in for help?
You have already spent money buying your Frigidaire appliance and it will be horrible if you allow just anyone to come on over and tinker with it. An inexperienced appliance repair man will just make things worse. Calling on the pros may cost a tad bit more but at least you can be sure that we will do a stellar job. What is even better is that the as pros we will provide a guarantee for our work for 30 days for labor so if after we have fixed the problem and your appliance goes on the blink again, we come in and do extra work free of charge. We also provide extended warranty up to 5 years on most of the parts so even after several years you can be sure that you won't have to pay for the same part again if it fails.
There is no telling what horrible things can happen if you try to fix your appliances on your own so stay on the side of caution and call on the pros.  We will make sure your Frigidaire Appliances are in their very best shape and they  will last for years and years.
Please note that our service call fee is $85.00. The fee includes both the diagnostics and estimate. Amount of this fee will be deducted from your total invoice upon your agreement to do repair with us.
Frigidaire Appliances we repair in Orange County:
Why to use D&V Appliance Repair for Frigidaire Appliance Repair in Orange County
• Prompt quality and reliable service from appliances' experts for all major makes and types of appliances
• We repair all major types and brands of commercial and residential appliances
• Licensed and insured technicians
• Same day service
• Best prices in your area
• Fully stocked trucks
• Up to 5 years warranty on installed parts, 30 days on labor
• FREE ESTIMATE if we do the repair
• No hidden charges, no overcharge for late hours or weekends
For Frigidaire Appliance Repair in Orange County Call us today 714-204-3140 or schedule an appointment on-line.
We are open from 8:00 AM to 9:00 PM every Monday through Saturday. We are also on call after our normal scheduled hours and on weekends for emergency repair services.
Please check our FAQ section for more information.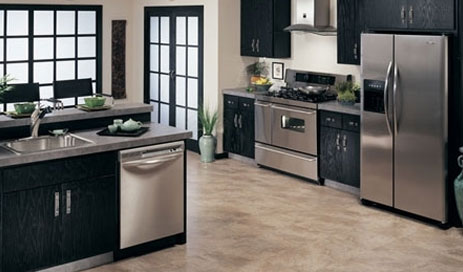 D&V Appliance Repair




4.9


out of

5



based on
98
user reviews