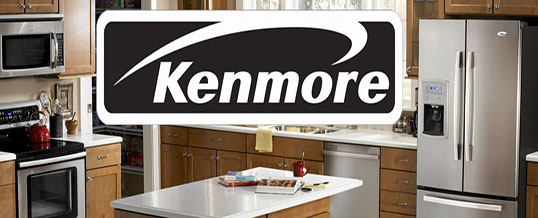 Kenmore  Appliance repair in Orange County, CA
Kenmore is an exclusive brand of household appliances established by Sears. The brand is more than 80 years old and well-known all around the world because of its reliability, modern design, technologically advanced features, long-lasting work life and energy efficiency.
Like numerous brands, the actual manufacturers of Kenmore brand are varied.  The products are currently produced by numerous manufacturers such as Whirlpool, GE, Panasonic, Sanyo, LG, Bosch,  and Mabe Mexico. Today the brand is sold at all Sears, including Orchard Supply Hardware, The Great Indoors and Kmart. Numerous appliances are procures under  Kenmore brand: Water Softeners, BBQ Grills, Washers, Dryers, Dishwashers, Microwaves, Refrigerators, Stoves, Cook tops, Vacuum Cleaners, Central Air Conditioning, Heat Pumps, Gas Furnaces, Window Air Conditioners, Dehumidifiers and Water Heaters. There is also a professional line of appliances called Kenmore Pro.
Kenmore refrigerators are manufactured by Whirlpool  LG and Frigidaire. The larger Kenmore freezers are manufactured by Electrolux and Sanyo, the smaller models are manufactured by the Haier Company. The primary manufacturer of Kenmore washers and dryers is Whirlpool. Kenmore dishwashers are manufactured by Whirlpool and Bosch.
We provide professional repair services for all major models of residential Kenmore appliances in Orange County, CA. We offer quality repair and friendly service and strive to achieve the absolute best repair services for our customers in Orange County. Our technicians are extensively trained and have years of experience in repairing and servicing Kenmore Appliances.
For years we have been among the top-rated companies offering Kenmore Repair in Orange County.
We use only brand new, original factory parts. The parts go with a warranty from 1 to 5 years depending on the part. We also provide 30 days warranty on labor.
There is no extra charge for evenings, weekends or holidays.
In order to avoid future problems, we will be glad to share with your all the information we have on how to prolong the life of your Kenmore appliances.
We are conveniently located in Orange, Ca
Residential Kenmore Appliances we repair in Orange County:
Kenmore Washers Repair
Kenmore Dryers Repair
Kenmore Stoves Repair
Kenmore Cooktops Repair
Kenmore Ovens(built-in) Repair
Kenmore Double Ovens Repair
Kenmore Microwaves (built-in) Repair
Kenmore Dishwashers Repair
Kenmore Refrigerators Repair
Kenmore Freezers Repair
Kenmore Washers / Dryers (stackable) Repair
Why choose us for Kenmore appliance repair in Orange County:
Prompt quality and reliable service from appliances' experts for all major makes and types of appliances
We repair all major types and brands of commercial and residential appliances
Licensed and insured technicians
Same day service
Best prices in your area
Genuine factory parts
Fully stocked trucks
Up to 5 years warranty on installed parts
FREE ESTIMATE if we do the repair
No hidden charges, no overcharge for late hours or weekends
For Kenmore Appliance Repair in Orange County Call us today 714-204-3140 or schedule an appointment on-line. We will come at the most suitable time for your and will consider all your preferences and customer service will be happy to answer all your questions regarding appliance repairs anytime. We are open from 8:00 AM to 8:00 PM every Monday through Saturday. We are also on call after our normal scheduled hours and on weekends for emergency repair services
Call us now -714-204-3140 to experience D&V Appliance Repair for yourself. We will be happy to help you to resolve any difficulties with your Kenmore appliances.
Most orders placed before noon will be served the same day.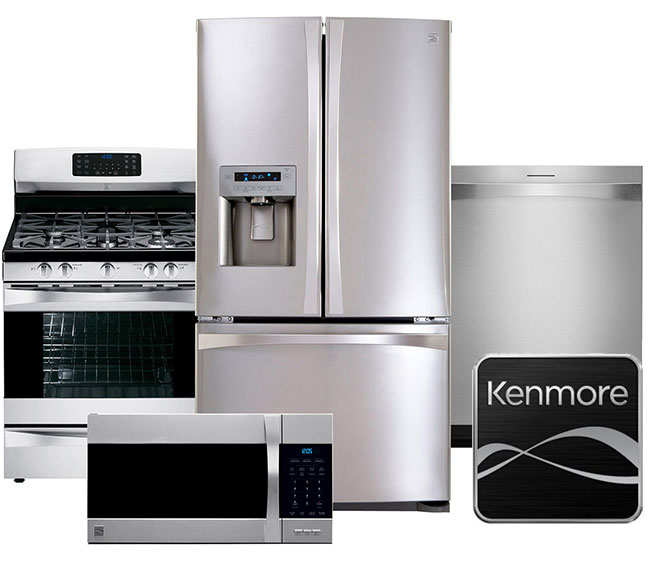 D&V Appliance Repair is rated 4.9 out of 5 stars

Reviews from our customers

about D&V Appliance Repair:

Reviewer: Andrew K.–
I called them to have my refrigerator fixed. The refrigerator was not cooling, and all my food was going to spoil. The repairman came within 2 hours and helped me out. The refrigerator had a Freon leak and after the leak was sealed and Freon recharge it suddenly started to cool again.