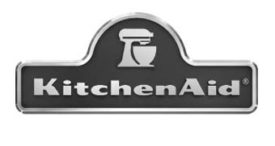 KitchenAid Refrigerator Repair in Orange County
When it comes to top appliances solutions, KitchenAid happens to be one of the biggest names you can trust. While the brand initially started by being a manufacturer of stand mixers, KitchenAid has now expanded to provide a range of quality kitchen appliances including top of the line refrigerators which can help you avoid those appliance repair blues.
This American home appliance brand is owned by the Whirlpool Corporation, one of the most trusted names when it comes to quality home appliances, and KitchenAid started back in 1919. Because of its durability and efficiency, the KitchenAid mixers were even ordered for battleships and they were built to last that appliance repair was barely needed. These mixers were standard equipment on all of the U.S. Navy ships. This prompted the production of home models for the masses. The Hobart Corporations produced their standard mixers which then earned rivals and competition, but being the leader in the category of producing stand mixers, KitchenAid earned a steady following.
Refrigerators made by KitchenAid are known to provide efficient cooling and effective food maintenance. While refrigerator repair can be needed even for high end units from KitchenAid, it will be something at the back of your head for a long while because of its properties.
KitchenAid offers a range of refrigerators which have different features you will all love. They offer built-in and standing refrigerators, refrigerators with drawers or undercounter refrigerators, and more specialized units built solely for beverage and wine or for making ice. The styles of their models also have good variations. They have French door units, side by side refs, and units with bottom freezers. Because of these differences alone, you are given a lot of options for the style and functionality of your KitchenAid refrigerators. They offer varying sizes as well to make sure your unit fits your kitchen. Apart from that, colors and materials used for KitchenAid units also have variations ranging from metallic-looking units to even wood-patterned ones.
To ensure that energy consumption and refrigerator repair for light concerns will be convenient for their clients, KitchenAid makes use of LED lighting for their units. They also have the Energy Star feature to help ensure optimum efficiency for energy consumption. A lot of their units have the in-door ice and water feature so you won't have to open the main doors each time you get a drink.
Because of the advanced features of KitchenAid appliances, it would be wise to go for professional appliance repair services instead of trying to troubleshoot the problem on your own. Refrigerator repair isn't an easy thing to do by yourself especially because of the cooling disciplines and specialized parts involved.
To lessen the hassle of causing more trouble than doing good when you try to diagnose your refrigerator by yourself, it is advisable for you to look for professional KirchenAid refrigerator repair in Orange County instead. This way, you won't have to purchase a brand new refrigerator.
When to Get KitchenAid Refrigerator Repair in Orange County
As with any other kind of appliance repair situation, the earlier you spot the problem with your KitchenAid refrigerator, the less trouble you will experience and you can even save on the expenses you would have to shell out cash for. Being mindful of your unit's condition can make it last longer, but when you come to that point when the problems are noticeable and causing hassle, we can help you out.
Watch out for the most common telling signs such as the following to help you determine if you need to have repair services:
• Door status
Your KitchenAid refrigerator's energy consumption can be affected if your doors don't properly close and when you let the cool air from the refrigerator get outside because of a faulty door. Think of it as having the unit function as an air conditioner and not just as a refrigerator. The machine will exert more effort when the door is left even just a centimeter or two opened. If you notice that your refrigerator doors aren't properly closing, having professional refrigerator repair can fix this dilemma. While a minor complaint and your unit will still be working, power consumption will be problematic if you let this condition get worse.
• Frost formation
A problem which can only be fixed by KitchenAid appliance repair professionals, frost formation happens when your unit's cooling system no longer functions as it should, or when your no-frost mechanism gets busted. This may be caused by frequently having the wrong settings for your temperature in relation to the items inside the refrigerator, your unit's age, or other mechanical factors that only a professional can repair.
• Climate control
The advanced features of modern refrigerators often have high end climate control, but should you ever notice that your refrigerator's internal temperature is having a decline in its performance, it would be time to have a professional look at it. You can avoid food spoilage, frost formation, and over consumption of precious electricity when your unit's climate control is properly working.
• Ice makers
The in-door ice makers are often used and can be subjected to a lot of movement when you press your glass against the ice dispenser. While you can still get ice from your freezer, having a faulty ice maker can be troublesome especially when you have gotten used to the convenience of having the built in ice makers. If they are jammed, won't dispense ice, or can't make ice, you ought to have a professional check it out.
These little irksome observations may become bigger problems if you don't attend to them straightaway. Avoid having to purchase a whole new KitchenAid refrigerator by opting for appliance repair services of the first signs of malfunction. While you can save yourself the need for going for refrigerator repair, knowing the abovementioned factors can also save you from further hassle and expenses. Prevent the need for complete appliance repair by heeding the signs which are indicative of your unit's need for mechanical attention.
D&V Appliance Repair specializes on KitchenAid Refrigerator Repair in Orange County, we also repair all other makes of refrigerators and other home appliances as washers, dryers, stoves, freezers, ovens, ranges, ice makers and more. You can trust our appliance repair professional technicians. With 50 years of working experience combined our technicians can provide best quality appliance repair service. Whatever the problem is, we guaranty that we can fix it fast. You don't have to worry about anything.
All our technicians are licensed and certified and have years of previous experience working in the biggest appliance repair centers of the country. We use only brand-new high-quality parts from certified suppliers. Our technicians attend professional trainings on regularly basis and are always aware of the latest models and components. We are also proper and fully insured with personal and property damage insurance.
We will do our best to come to you the same day you call. We will also consider your availability and preferences.
For your convenience and better service our technicians have most parts in their vans to perform a repair immediately. In cases when it's necessary to order a part we will deliver it as soon as possible.
Our service call fee is $85.00 only. The fee includes both the diagnostics and estimate. Amount of this fee will be deducted from your total invoice upon your agreement to do repair with us.
We are sure in our knowledge and our experience and we offer up to 5 years warranty on installed parts and 30 days warranty on labor for any KitchenAid Refrigerator Repair in Orange County.
KitchenAid appliances we repair in Orange County:
KitchenAid Refrigerator Repair in Orange County
KitchenAid Cook top Repair in Orange County
KitchenAid Dishwasher Repair in Orange County
KitchenAid Range Repair in Orange County
KitchenAid Wall Oven Repair in Orange County
Why choose us for KitchenAid Refrigerator Repair in Orange County
• Prompt quality and reliable service from appliances' experts for all major makes and types of appliances
• We repair all major types and brands of commercial and residential appliances
• Certified, Licensed and insured technicians
• Same day service
• Best prices in your area
• Fully stocked trucks
•  5 years extended warranty on installed parts
• FREE ESTIMATE if we do the repair
• No hidden charges, no overcharge for late hours or weekends
For Kitchen Aid Refrigerator Repair in Orange County Call D&V Appliance Repair today 714-204-3140 or schedule an appointment on-line.
We are open from 8:00 AM to 8:00 PM every Monday through Saturday. We are also on call after our normal scheduled hours and on weekends for emergency repair services.
Other Appliances We Repair:
Microwave Repair
Garbage Disposal Repair

Wine Cooler Repair

Vent Hood Repair
BBQ Repair
 and more!
For KitchenAid Refrigerator Repair in Orange County Call us today 714-204-3140 or schedule an appointment on-line.
We will come at the most suitable time for your and will consider all your preferences and customer service will be happy to answer all your questions regarding appliance repairs anytime. We are open from 8:00 AM to 9:00 PM every Monday through Saturday. We are also on call after our normal scheduled hours and on weekends for emergency repair services.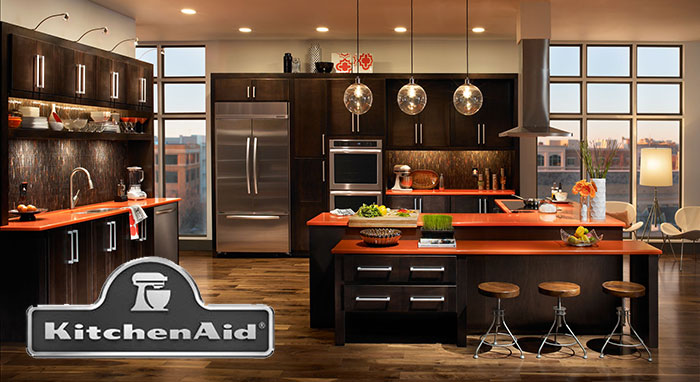 D&V Appliance Repair




4.9


out of

5



based on
98
user reviews