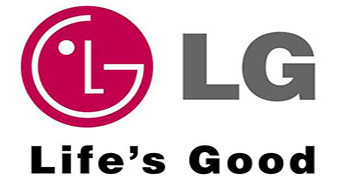 With the slogan that says "Life's Good," LG Electronics aims to provide households with quality appliances at reasonable prices. Amidst the American and European appliances brands, LG has made a mark on the consumers by providing competitive and well-designed appliances for their homes. All over the world, LG is one of the trusted names when it comes to products such as mobile phones, laptops, DVD players, vacuum cleaners, air conditioners, and refrigerators to name a few. When you are deciding to purchase appliances from your home, knowing which brands to trust can help you make the good choice which can help improve the quality of your life.
LG Appliances, The Pros and Cons of Using LG Appliances
LG appliances can take care of your kitchen needs since they offer countertop microwaves, over-the-range microwave models, different kinds of cooktops such as electric, induction, and gas cooktops, ovens, and refrigerators. They offer different models and sizes which can match any kind of kitchen in need of durable appliances. For your food preservation needs, LG has refrigerators in many different styles. Their refrigerators come in French 4-door models or 3-door models, side by side fridges, top freezers and fridges, or bottom freezers. Depending on the space you have and the style you are looking for, they have the refrigerator model you are looking for—available in different energy consumption rates, designs, and colors too!
LG Electronics also offers washing machines, with many different washer and dryer combinations, depending on your preference for energy source and consumption. They have stand-alone dryers, and they also have front-load washers or top-load washers to match your style as well as your comfort when doing the laundry. Their laundry machines have the WaveForce and TurboWash Technology which make them highly efficient in cleaning. Coupled with the dryers which are more energy-efficient, using LG appliances can help save on your energy consumption.
One of the top pros of selecting LG appliances is that they have reasonably-priced appliances considering the features that they are offering. With the many different models and designs to choose from, you will not have a hard time finding the appliance that will suit your taste. The durability and high quality of these items also lessens the need for LG appliance repair costs. Their products are known to last for years and function as if they are new despite having been used for a long time.
With the energy-saving features and continuously improving models they strive to come up with, choosing home appliances from them can be a great investment to have a more energy-efficient home.
The most common disadvantages, however, include problems with the ice dispenser as well as the noise which can come from the refrigerator body. An LG appliance repair for these problems can be avoided when the manual is followed to the letter and when you use your appliances with care. Usually, these problems show up when the refrigerator is not properly used—or overused. As with anything, keeping it in the right temperature setting and paying attention to defrosting can help avoid these bad situations.
Are You in Need of an LG Appliance Repair?
When you have household appliances, you will need to determine if they need appliance repair when you see some telltale signs. But how do you know what these signs are? Here are some of the things you must look out for:
Noise – one of the top indicators of something which needs appliance repair is noise. If it makes a loud humming sound, a ticking noise, or just any kind of noise which it did not used to make, you should have a professional look at it. This may be caused by loose mechanisms inside your appliance.
Higher energy consumption – when you review your bills, you may see a continuing trend of having a higher energy consumption than before. This may be caused by a certain appliance which is no longer working as efficiently as it should. Avoid having additional costs on electricity bills and appliance repair by being mindful of such changes which may be caused by a faulty appliance.
Temperature problems – next to noise, this is another indicative factor which means you are in need of LG appliance repair. If your freezer is either too cold or not cold at all, or when your microwave fails to heat food up as it usually did before, you should have a professional check it out. Your washing machine's water temperature settings may also be affected when it no longer functions properly and repairing it as early as you spot the trouble can help save you from purchasing a new one.
Leaks – if you see water where it shouldn't be, and you can't determine the cause, there is a problem which has to be fixed. This problem will cause a lot of waste for you, and a lot of hassle when it comes to cleaning!
Faulty knobs and parts – when you see broken parts, they can usually be covered by warranty. But if they are no longer covered by it, you ought to go for a professional LG appliance repair to help ensure that your machine is working in top condition.
If you are careful with how you use your LG appliances, you can avoid these hassles and extra costs. When you have to deal with it however, make sure to entrust your appliances only to reputable service providers.
Professional LG Appliance Repair Service
Did you just discover that your LG appliance is not working properly?
You shouldn't  worry too much about it. D&V Appliance Repair (714-204-3140) will assist you with diagnostic a problem and repairing your appliance. A reliable, professional and same day appliance repair service is just one phone call away. Experienced and knowledgeable technicians in our company will repair your LG appliance with factory made parts. Our company keeps complete customer satisfaction and exceptional customer service our priority. All our repairmen receive proper trainings on regular basis and have experience with repairing LG appliances of any types and models. We have a full stock of parts in our vans for all major brands of dryers, ranges, stoves, ranges, microwaves, dishwashers and refrigerators. This allows us to finish most of the repair jobs the same day. In some cases we do need to order some parts, the delivery usually takes 2-3 business days.
We will do our best to come to you the same day you call, scheduling an appointment we will consider your availability and preferences and will come at the most suitable time for you. We are on call for repairs on weekends, holydays and afterhours at no extra charge for our customers.
Our service call fee is $85.00. The fee includes both the diagnostics and estimate. Amount of this fee will be deducted upon your agreement to do repair with us.
We are sure in our knowledge and our experience and we offer 5 years warranty on installed parts.
Why choose us for LG Appliance Repair Service
Same day service for  LG Appliance Repair
Experienced and well-trained  repair technicians
All our technicians are properly certified, licensed and have liability insurance.
We provide free estimated with Appliance Repair.
We will come at the most suitable time for you.
We provide emergency Appliance Repair Service on weekends, holidays and after-hours for no extra charge
We have most parts on hand, so you won't have to wait
Most of the Parts installed are covered with our extended  5 years warranty
Payments we accept : Checks, Cash, All Major Credit Cards are welcome
Call D&V Appliance Repair in Orange County today at 714-204-3140 and our service representatives will answer all your questions and help you to schedule an appointment at the most convenient time for you.
D&V Appliance Repair has a vast experience in repairing for a very reasonable price the following LG brand appliance types:
LG  Dryer Repair
LG Range Repair
LG Stoves Repair
LG Dishwasher Repair
LG Refrigerator Repair
LG Microwave Repair
Your fixed appliance is just one call away, let us prove it, call us at 714-204-3140.
We also provide repair services for other brands and types of household appliances, below is a list of most common types and brands of appliances we repair in our everyday practice.
Common types of appliances we repair:
Stoves
Microwaves
Vent Hoods
Wine Coolers
Other brands of appliances we repair:
Asko Appliance Repair
Amana Appliance Repair
Bosch Appliance Repair
Dacor Appliance Repair
DCS Appliance Repair
Fisher & Paykel Appliance Repair
Jenn-Air Appliance Repair
If for any reason you do not find your appliance type on the above list, do not hesitate to call us at 714-204-3140 and check if your particular appliance can be fixed by D&V Appliance Repair.
For LG Appliance Repair in Orange County Call us today 714-204-3140 or schedule an appointment on-line. We will come at the most suitable time for your and will consider all your preferences and customer service will be happy to answer all your questions regarding appliance repairs anytime. We are open from 8:00 AM to 9:00 PM every Monday through Saturday. We are also on call after our normal scheduled hours and on weekends for emergency repair services
D&V Appliance Repair




4.9


out of

5



based on
93
user reviews