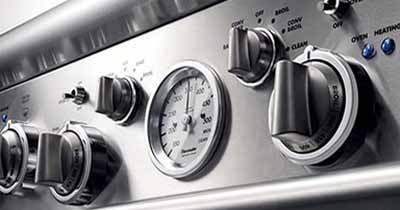 Oven repair in Orange County
Have you ever had a feeling that occurs when your oven refuses to work at the most inopportune moment? What if it happened just a day before you were going to gather all you relatives for family dinner at your home?  Of course any oven is not an eternal device, there doesn't exist an appliance which can work forever. But why did it happen that the oven from such known and reliable brand didn't meet you expectation?  The matter of fact is that ovens belong to category of very complex technological devices, those demand certain rules of operation and maintenance.
Incorrect wiring can cause a failure of the oven and even after a few years working at maximum capacity for a long time can lead to early failure of the electronic unit. Moreover if you use dishes of improper materials and sizes it can significantly reduce resource of the burners. Humidity, heat and bunch of other factors can significantly shorten the life of an electric oven.
Repair of modern electric ovens requires possession of certain knowledge in electrical engineering and experience in appliance repair. Trying to repair the oven yourself can permanently damage the oven and even cause harm to your health.  We remind all the time that appliance repairs should be performed only by experienced professional.
So what to do when your oven stops working? Dial D&V appliance repair service. We will come the same day and will make a free diagnostic and estimate of you oven (service call will be deducted from your total repair cost, upon your agreement to make a repair with us).
We repair all major brands of residential ovens: Bertazzoni, Bosch, Capital, Dacor, Electrolux, Fisher&Paykel, Frigidaire, GE, LG, Maytag, Miele, Monogram, Thermador, Viking, Whirlpool and others.
Our technicians are highly qualified and have extensive experience in dishwasher repairs. We provide 90 days warranty for labor and up to 5 years warranty on installed parts.
Why choose us for Oven repair in Orange County:
Prompt quality and reliable service from appliances' experts for all major makes and types of appliances
We repair all major types and brands of commercial and residential appliances
Licensed and insured technicians
Same day service
Best prices in your area
Genuine factory parts
Fully stocked trucks
Up to 5 years warranty on installed parts, 30 days warranty on labor
FREE ESTIMATE if we do the repair
No hidden charges, no overcharge for late hours or weekends
For Oven Repair in Orange County Call us today 714-204-3140 or schedule an appointment on-line. We will come at the most suitable time for your and will consider all your preferences and customer service will be happy to answer all your questions regarding appliance repairs anytime. We are open from 8:00 AM to 8:00 PM every Monday through Saturday. We are also on call after our normal scheduled hours and on weekends for emergency repair services
Don't try to fix your appliance yourself, it's not safe and can cause much more costly repairs. Entrust your appliance to professionals and it can serve you more years to come.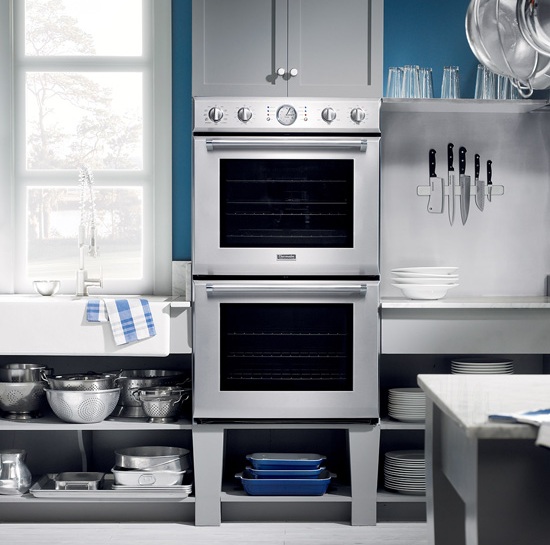 D&V Appliance Repair is rated 4.8 out of 5 based on 40 reviews

They repaired my oven the same day I called. Quickly diagnosed and fixed the problem in a very short time! Good job!

Written by: Wanda S.

Date published: 04/03/2013

5 / 5 stars