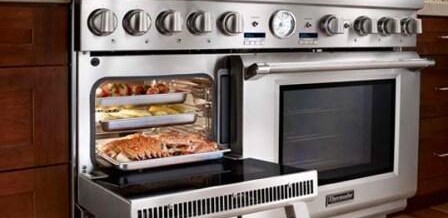 Gas and electric range repair  in Orange County.
Your range is the center of the kitchen. You use it every day and if you treat it carefully it will serve for many years. Unfortunately, not always possible to stick to all the rules of operation and your range can break. The most common causes of problems with range is spilling of sweet drinks on a hot cook top, using cookware with rough bottom, cleaning the range with hard brushes and cleaning products, also damages caused by shocks etc. The average service life of a range is 15 years. All these years this appliance can work without a single failure, if it is carried out with regular maintenance. But it happens that the range does not function properly, and then there is a need to perform a repair of your range in Orange County.
The main types of problems we meet repairing electric ranges:
• The range  doesn't turn on. Probably the connection cord or plug is out of order. In this case, it must be replaced. Another problem may be due to wiring plate.
• The light indicators do not turn on. Perhaps they are burned out the thermostat is damaged. Then the whole burner needs to be replaced.
• The burner is out of order. If you put a heavy object on the surface on the burner, it could "settle down" and between the heating elements and the housing hot plates could appear a short circuit. When the burner is left permanently on with nothing on it, the heating elements can burn out. In this case the heating elements  needs to be replaced
• Ceramic plate surface is damaged. Obviously, the bottom of the pot or pan that you use in cooking, not smooth. Sometimes the cause of deformation, cracks and chips  is a strong impact on the surface. This is a complex case, it is necessary to change the whole corrupted element of the stove.
The main types of problems we meet repairing gas ranges:
• Uneven flame. The problem can be fixed with correct adjustment of gas supply.
• The fire extinguish spontaneously shortly after ignition. This problem may be caused by the failure of the thermocouple.
• The gas does not ignite. The cause may be a defect or electric ignition gas valve. May require repair electric ignition of the gas stove.
• Failures of electronic components (control board, display, temperature sensor, lamp in oven, etc.)
What else can go wrong in a  gas range?
• Electric ignition can simply break out.
• Channels burners, clogged and may need cleaning.
• The ignition module and ignition module can malfunction.
• Fuses and core plugs (if installed) may stop working.
• A stove may need adjustment of door panels and its replacement pads.
• A thermostat or a capillary tube can be damaged
• It may be required to adjust the control system and the burner flame.
Range repair and maintenance requires special knowledge, so do not try to repair it yourself.
D&V Appliance Repair  repairs all kinds of gas and eclectic ranges of all major brands including: Admiral, Amana, Caloric, Dacor, Electrolux, Frigidaire, Gagenau, GE, Gibson, Hotpoint, Jenn Air, Kenmore, Kitchen Aid, LG, Magic Chief, Maytag, Thermador, Viking, Whirlpol, Wolf and others. We perform repairs of any complexity. Our technician will come to your residence at the most suitable time for you and repair everything fast.  We provide 90 days warranty for labor and up to 5 years warranty on installed parts.
Why choose us for range repair in Orange County:
Prompt quality and reliable service from appliances' experts for all major makes and types of appliances
We repair all major types and brands of commercial and residential appliances
Licensed and insured technicians
Same day service
Best prices in your area
Genuine factory parts
Fully stocked trucks
Up to 5 years warranty on installed parts
FREE ESTIMATE if we do the repair
No hidden charges, no overcharge for late hours or weekends
For Range Repair in Orange County Call us today 714-204-3140 or schedule an appointment on-line. We will come at the most suitable time for your and will consider all your preferences and customer service will be happy to answer all your questions regarding appliance repairs anytime. We are open from 8:00 AM to 8:00 PM every Monday through Saturday. We are also on call after our normal scheduled hours and on weekends for emergency repair services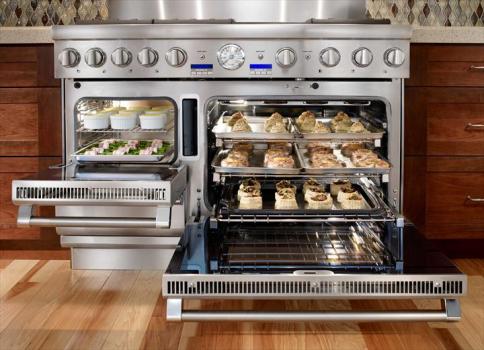 D&V Appliance Repair is rated 4.8 out of 5 based on 40 reviews

Great company with great service, i can recommend them to anybody for reparing all major home appliances from ranges and refrigerators to washer and dryers.

Written by: Toby Z.

Date published: 06/15/2013

5 / 5 stars