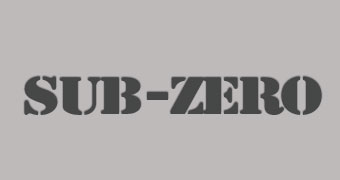 Sub-Zero is one of the best brands of refrigerators and freezers in USA and are known for its superior quality.Sub-Zero refrigerator has a construction with dual refrigeration technology. It has two separate compressors for freezer and refrigerator sections. When viewed from the outside they are a work of art and the miracle of engineering inside. Sub-Zero refrigerator is designed to last for decades, but all appliances, even Sub-Zero, will require some type of care, professional maintenance or repair at some point.
Our customers often ask if their refrigerator worth repair or not. In case of Sub-Zero refrigerator the answer is always "yes". These appliances were made to last for decades. Every Sub-Zero is built to the highest standards. As a matter of fact, Sub-Zero owners who remodel their kitchens often don't replace their original Sub-Zero… they add another! Sub Zero is one of the best brands of refrigerators and freezers in America and their products are known to deliver problem free performance year after year. State of the art engineering and thoughtful design elements have made each product a work of art.
At D&V Appliance Repair we are highly experienced in repairing hi-end appliances such as Sub-Zero refrigerators. We offer professional diagnostic and maintenance and repair  for all Sub-Zero models. We will repair your luxury appliances using only genuine factory produced Sub-Zero parts. Our technicians carry in their vans large inventory of Sub-Zero parts to to perform the repair of your refrigerator as soon as possible. We warrant all repairs made with up to 5 years warranty on installed parts and 30 days Labor Warranty.
If you are lucky to own a Sub-zero you need to make sure that you have done all the needed maintenance.  In side by side Sub-zero refrigerators, unlike some other refrigerators, condenser coils are located on the top. There is a fan which blows all the warm air from refrigerator outside. If you put your hand up to the condenser coils you can feel this warm air going out of condenser coils, it is normal and means that condenser is doing its job. But is it working hundred percent?  In case when the condenser coils get dirty, the refrigerator compressor become so hot so it can eventually burn out. Condenser coils should be cleaned twice a year. And right now it's a good time to clean the condenser coils at your Sub-Zero refrigerator, before it gets really hot in July and your compressor gets overheated. It can cost several thousand dollars to replace a compressor so it's much better to spend some time now cleaning condenser to avoid big problems in the future.  You can do it yourself or call a specialist. If you decide to get your hands dirty and clean condenser coils yourself, you will easily find a lot of hot-to manuals in the Internet. Keep in mind that you will need to buy special tools for this as brushes and spray condenser coil cleaning chemicals. We also encourage reading manuals very carefully and following all safety precautions.  In case you don't have time for this, we will be more than happy to help. Just call us at 714-2043140 to schedule an appointment. Our specialist will come the same day and perform high quality condenser coils cleaning for you.
D&V Appliance Repair specializes in the service, maintenance and repair for all models of Sub-Zero refrigerators and freezers. Even though your Sub-Zero was designed to last for decades with a superior quality, we still recommend periodic check-ups and cleaning to maintain trouble-free performance.
Below is the list of most common problems with Sub-Zero refrigerators we fix in out every day practice:
Overheated Compressor – The compressor is a vital component of entire refrigeration system, it's a very serious problem  that only professional  repair technician can fix. Overheating of the compressor can be caused by problems with the condenser.
Condenser Coils – These coils allow heat to diffuse from the refrigerant. Dirty condenser with dust and dirt on the coils can prevent heat from diffusing.  This can cause some serious problems like inconsistent cycling, compressor overheating and varying temperatures inside of the unit. Cleaning these coils can fix some problems.
Loose Gaskets – The gasket is intended to make a firm seal that keeps the cold air inside and the hot air outside. Gaskets can be easily dislodged from a door or can fall off over time. Loose or missing gaskets can result in a lack of cooling power leaving food warm.
Drainage Lines – these lines allows condensed water to drainage in the bottom of the refrigerator. If the drainage line is damaged, the water will be falling on the floor and pooling out of the refrigerator.
A refrigerator is one of the most active appliances in the kitchen. The unit runs almost constantly in order to maintain a cool internal temperature. Problems with cooling, strange noises or water on the floor can all be caused by a variety of different issues. Some problems will require a professional repair company like D&V Appliance Repair. Call us for prompt and reliable  Sub-zero refrigerator repair in Orange County, CA.
Our area of expertise is not limited to Sub-Zero refrigerator models, we repair all major types and brands of home appliances as: refrigerators, washers, dryers, freezers, wine coolers, ovens, stoves, ranges, cook tops and many many more.
We respect your property and make every effort to safeguard it during our service call. All of our field technicians use protective coverings and carry cleaning materials to ensure a clean and neat conclusion to every service experience. Our customer service representatives are very knowledgeable and will make every effort to resolve your appliance concerns, meet your scheduling requirements and accommodate your needs.
We are here to help you, so check out our FAQ section for answers to your common questions.
As a valued customer, you can expect us to exceed your expectations.
Why Choose Us for Sub-Zero Refrigerator Repair
in Orange County:
Prompt quality and reliable service from appliances' experts for all major makes and types of appliances
We repair all major types and brands of commercial and residential appliances
Licensed and insured technicians
Same day service
Best prices in your area
Genuine factory parts
Fully stocked trucks
Up to 5 years warranty on installed parts
FREE ESTIMATE if we do the repair
No hidden charges, no overcharge for late hours or weekends
For Sub-Zero refrigerator Repair in Orange County  Call us today 714-204-3140 or schedule an appointment on-line.
We will come at the most suitable time for your and will consider all your preferences and our customer service will be happy to answer all your questions regarding appliance repairs.
We are open from 8:00 AM to 9:00 PM every Monday through Saturday. We are also on call after our normal scheduled hours and on weekends for emergency repair services
D&V Appliance Repair




4.9


out of

5



based on
93
user reviews