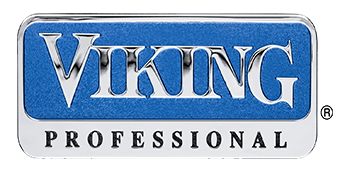 Viking Appliance Repair in Orange County
Viking Range Corporation is an appliance company that manufactures high-end professional kitchen appliances for residential and commercial use. Viking appliances are known for their durability, ease of use, temperature accuracy and elegant design. Viking Range is relatively new appliance producer comparing to Whirlpool who has more than 100 years of history. Viking Range founder and CEO, Fred Carl, started to work on a perfect and flawless kitchen range in 1980s. His vision was to create commercial style range for the home. Carl, Jr. took into account all disadvantages that the types of commercial ovens had at that time. These ranges got way to hot, used too much energy, and didn't have the necessary features for safety that people would want and need in their kitchens. To year 1987 he managed to introduce his first commercial-type range.
Now in year 2013, Viking Range produces all kinds of kitchen accessories and appliances from cookware and cutlers to ovens and refrigerators. The majority of Viking products are made in Greenwood, Mississippi USA. Viking Appliances are made with superior quality and built to be very durable but nothing lasts forever even if it is a steel refrigerator or state of art Viking range. It's a nature of things to break, get damaged or start to work less effective so eventually someday your Viking Appliance will need a repair.
As a testament of the excellence of Viking products and their long lives, Viking provides 3 years extensive warranty on most of their kitchen appliances so before you call a repair man you should make sure that the repair that needs to be done is not covered under a warranty.
D&V Appliance Repair is the right choice for Viking Appliance Repair in Orange County and it's a place you need to go to when one your electronic home appliances start to misbehave. Our employees are well trained to repair electronic home appliances of all major brands. And especially we specialize on hi-end appliances as Sub-Zero/Wolf, Dacor, Thermador, GE-Monogram and, of course, Viking.
For years we have been among the top-rated companies offering Viking Appliance Repair in Orange County. Our main goal is to provide a quality repair for your Viking Appliance and ensure that it run trouble-free for a long period of time. We want to do our best for our customers, leaving them happy with the repair done. All of our company's technicians are very knowledgeable, skilled and experienced, as well as 100% licensed, certified and insured.
We pay special attention to our parts' stock so to have the most commonly used parts for your Viking appliance in our vans, so you wouldn't have to wait for a part to arrive. Whether to mention that all the parts we use in our repairs are original Viking factory produced parts.
Here is the list of services we provide for Viking appliances in Orange County:
Why choose us for Viking repair in Orange County:
Prompt quality and reliable service from appliances' experts for all major makes and types of appliances
We repair all major types and brands of commercial and residential appliances
Licensed and insured technicians
Same day service
Best prices in your area
Genuine factory parts
Fully stocked trucks
Up to 5 years warranty on installed parts, 30 days warranty on labor
FREE ESTIMATE if we do the repair
No hidden charges, no overcharge for late hours or weekends
For Viking Appliance Repair in Orange County Call us today 714-204-3140 or schedule an appointment on-line.
We will come at the most suitable time for your and will consider all your preferences. Our customer service will be happy to answer all your questions regarding appliance repairs anytime.
We are open from 8:00 AM to 9:00 PM every Monday through Saturday. We are also on call after our normal scheduled hours and on weekends for emergency repair services
Call us now -714-204-3140 to experience D&V Appliance Repair for yourself. We will be happy to help you to resolve any difficulties with your Viking Appliances. Most orders placed before noon will be served the same day.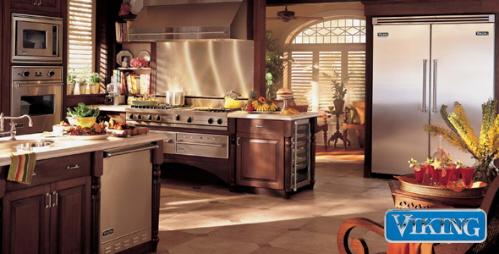 Repair Tips for your Viking Appliances
More often than not, most people have to deal with electric ovens that heat poorly for one reason or the other. If yours is not able to maintain its temperature, under heating or overheating or even not trying to heat at all, a number of issues could be responsible for this. Chances are high that the fuse of your electrical oven might have blown. Another possibility could be that the power cable has not been plugged in properly. These kinds of problems are easy to investigate by yourself and even fix them on your own. But for some more complicated problems, it would be better if you called a professional repair technician to fix the oven for you. Here are some few steps that you should follow just to be sure that your Viking oven is up and working again in a normal way.
Disconnect the oven from power source

Before you even start doing any investigative work on your Viking oven, start by disconnecting it from the power source. This will help avoid the risk of an electric shock which may cause serious injuries and even death. When doing the repairs, keep in mind the fact that some components of an electrical oven have very sharp edges and you will need to do everything very cautiously.
Check the fuse box
A blown fuse could be the reason why your oven is heating poorly and this is the first place that you should check. The fuse could even be the main problem for an electrical oven that is not heating or working at all. The older ovens have their fuses behind the wall and you will need to pull the unit and literary check it. If you test the fuse and realize that it is alright, then the problem could be elsewhere and it is essential that you continue with your troubleshooting.
Check the unit's wall plug
You might be surprised to know that the reason why your oven won't heat is because the wall plug has not been plugged in completely. If the plug is partially removed, your oven will fail to turn on and you might think that your oven has a major oven which is not true.
Replace the heating element
If the oven is not heating properly, chances are high that the heating element could be burned out and it is essential that you replace it. A problem is indicated if you see that the element is glowing just a little when the unit is powered on or just some certain areas of the element are glowing. Replacing the heating element is easy but just in case you are feeling uneasy for any reason, hire a local repairman to do the job for you.
What about the thermostat?
You might have found that the heating element of your electrical oven is working properly but still, your unit won't heat properly. In such a case, the other likely culprit could be thermostat and it is essential that you check its condition. It is highly likely that the thermostat bulb of your oven may come loose and when this happens, your oven will start showcasing some heating problems. You might even find the thermostat lying at the bottom part of the unit or simply resting on the heating in place. Still, even if you find that your oven's thermostat sensing bulb seems to be in place and intact, there is still likelihood that it could be defective. It will require to be replaced with a new one.
There are some models of electrical ovens that allow the temperature to be calibrated on a keypad. Others have a thermostat knob which you can adjust and it is always important that you refer for complete instructions from the owner's manual. For a thermostat that is incorrectly calibrated, the gasket might need to be replaced in order to replace the unit to its good working condition. Replacing the gasket might not be an easy job as such and you might need to contact a professional to do it on your behalf unless you are well skilled and know exactly what you are doing.
Unclog the vent
For an electrical oven that is overheating, chances are high that the vent might be clogged and it is essential that you have it unclogged. The vent is usually an opening which is fitted at the back part of the oven. You just need to clean the oven and you will certainly succeed in restoring your unit into a good working order. Experts usually advise that the cleaning should be done by use of a multi- purpose cleaning liquid spray. Alternatively, you can create a homemade cleaner by mixing some baking soda with water and spray the vent with the cleaner and allow it to soak for some time. Then, wipe the vent clean using a sponge or a rag.
By doing all these, your oven should now be alright but if it still won't work properly, it is a high time that you consider having it checked by a professional Viking repair service. This is more so very necessary if your oven is no longer able to hold the temperature which you have set it at. Such a problem could be due to a damaged oven door gasket which you might not be able to replace on your own. However, if you have the right skills, you can definitely go for it and replace it right away.
Even when your Viking oven is in a good working condition, it is essential that you have it maintained and serviced regularly by an expert repair person. Poor maintenance can really cost you a lot in the long run in terms of expensive repair cost. On the other hand, if you have it serviced regularly, it will stay in a good working condition for a relatively longer period of time and will be able to give you the best services that you want.
D&V Appliance Repair is rated 4.8 out of 5 stars

Reviews from our customers

about D&V Appliance Repair:

Reviewer: Alicia Rogers –
I called D&V Appliance Repair when my Viking range stopped working. They were able to get me an appointment the same day after 6 pm, the tech showed up on time and he had all the parts needed to repair my range. The price was reasonable, the repair was quick. I will keep their number in case I ever need appliance repair services again.