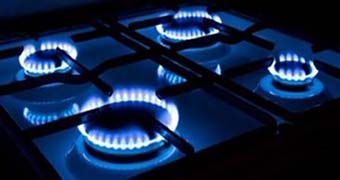 Cook top repair in Orange County
These days it is impossible to live without a cook top as the cooking is an integral part of our lives. Cook tops are quite reliable when used properly, but after a certain time they can malfunction, fail and go out of order, thus causing inconvenience and waste of your time.
The most common causes for cook top multifunction are: obstruction of burner nozzles, failure of electric ignition, mechanical damage of enamel, the oven door is jammed, the inclusion of the burners, etc.
Cook tops repair is our specialty. We constantly monitor all market innovations and can handle any cook tops' problems. We always carry genuine factory parts in our vans, so the repair can be performed the same day.
We repair: Bertazzoni, Bosch, Capital, Dacor, DCS, Electrolux, Fisher&Paykel, Five Star, Frigidaire, GE, LG, Maytag, Miele, Monogram, Scoltes, Thermador, Viking, Whirlpool and other brands.
Cook top repair should only be performed by experienced technicians; any improper modification can lead to a serious risk to consumers. In the case of repairing unit by a non-professional there is a serious risk of electric shock or short circuit. If you are faced with the need to repair household appliances, you should immediately stop using the unit and call experienced  appliance repair company for professional diagnostic and repair.
Why  choose us for cooktop repair in Orange County:
Prompt quality and reliable service from appliances' experts for all major makes and types of appliances
We repair all major types and brands of commercial and residential appliances
Licensed and insured technicians
Same day service
Best prices in your area
Genuine factory parts
Fully stocked trucks
Up to 5 years warranty on installed parts
FREE ESTIMATE if we do the repair
No hidden charges, no overcharge for late hours or weekends
For cooktop Repair in Orange County Call us today 714-204-3140 or schedule an appointment on-line. We will come at the most suitable time for your and will consider all your preferences and customer service will be happy to answer all your questions regarding appliance repairs anytime. We are open from 8:00 AM to 8:00 PM every Monday through Saturday. We are also on call after our normal scheduled hours and on weekends for emergency repair services
D&V Appliance Repair is rated 4.8 out of 5 based on 40 reviews

...D&V does a great job from beginning to the end. They are fast, professional, neat and fairly priced. Over time we have trusted them to repair our refrigerator, washer and cooktop and all have been handled great. I can highly reccomend him to anyone...

Written by: John Woo

Date published: 05/08/2013

5 / 5 stars