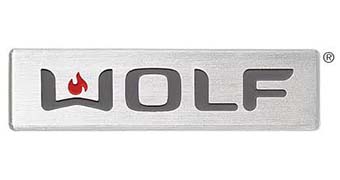 Wolf Appliance Repair in Orange County
There are many home appliances manufacturers to be found out in the market and while some of them are relatively new and untested, there are some that have been around for ages and have truly withstood the test of time and homeowners alike. One of these brands happens to be Wolf which is a company that specializes in top-of-the-line appliances for the home. This brand partnered with another well-known brand which is Sub-zero and has since come out with even more kinds of household appliances and with even better quality at that. Wolf appliances are a joy to have in any home and most homemakers who use their appliance happily admit that they make for great investments.
Shoppers who are looking for new appliances for their homes will really be doing themselves a favor if they take a look at Wolf appliances since they will have quite the variety of built-in refrigerators, ranges, ovens and cook-tops to choose from. All of these do not only work exceptionally well and last for ages but they also come in sleek and stylish designs that will complement and complete any homes. Their appliances are rather stylish but have real substance which is why they are a crowd favorite. After all, not a lot of companies are able to meld substance and style as well as Wolf does. They offer those aforementioned appliances in many different styles and types so it is easy to look for appliances you want to suit your needs and the style of your home. This is one of those brands that keep the customers' needs and the quality of their own products foremost in their minds. With Wolf appliances, satisfaction is a given and this is why they are considered one of the top home appliance brands in the country and all over the world as well.
What makes Wolf appliances a standout?
For one, all Wolf appliances that are for sale to the public have been designed by experts and have also undergone multiple stages of testing just to make sure they meet all set quality tests and meet the company's standards for quality. They never release any appliances of theirs without making sure that they are of the very best quality. Most homeowners who have these stoves, range, ovens in their homes will agree that while the products aren't exactly cheap, their quality more than makes up for their price. The fact that they look good is just icing on the cake. Indeed, these appliances by Wolf really do seem to have everything going for them but some people have been known to balk at their price tags which are admittedly a bit steeper as compare d to the prices of appliances made by newer and cheaper brands but if you think about it, with Wolf appliances you really do get your money's worth. The appliances you purchase now may still work perfectly 15 years down the line if they are taken care of properly.
How to maintain Wolf appliances.
All appliances, whether they are from good brands or from cheap brands, will need a little TLC if they are to be kept in tip top shape. Different appliances have different needs and it pays to know what they are so you can make sure they are in good shape and will rarely need appliance repair services. Appliance repair services from the pros do not come cheap and you will only want to call them when it is necessary; day to day cleaning and upkeep are things you can do on your own with no problem whatsoever. Wolf appliances have been designed by pros and tested by experts but this doesn't mean that do not come with their own sets of problems. every brand, even the top ones, have their faults and below are some common problems you can expect to encounter with Wolf appliances:
 • Faulty temperature knobs- this is one problem that is very common amongst Wolf outdoor grills and their line of built-in stoves. There are times this problem crops up because of faulty parts and that is for the company to remedy but there are also times when faulty knobs become the direct result of carelessness and improper use of the knobs.
• Overwhelming gas smells- this is another common problem with Wolf cook top and ranges and customers who get a whiff of such a strong odor should turn off the appliance right away and unplug it from the socket. It is also good to call the gas company or even 911 just to err on the side of caution.
• Uneven heat distribution- customers who experience unbalanced heat distribution in their cook tops or ranges should make sure the entire cooking area is clean. If any food has been spilled on the area and has been allowed to stay, it can prevent proper heat balance in the cook top.
If you have tried every trouble-shooting method you can think of yet nothing happens, it is a good time to call on a warranty rep or even an appliance repair service to come in and take a look at what is wrong. It is always important to remember that Wolf appliances have been made under high standards and are quite specialized so tinkering with them on your own is never a good idea. You may end up seriously damaging the appliance this voiding the warranty. In some cases, you can even burn down your house or yourself. For everyday maintenance, cleaning surfaces and checking connections will do but for more serious issues, it is best to call on the pros. +
We are the a company that provides the services of highly trained repair service men  and they will make sure they fix whatever is wrong with your Wolf appliances and they will even tell you how you can avoid such problems in the future so your appliances stay in good shape and you stay safe and sound. All our repairmen certified and licensed to work with Wolf Appliances. We provide warranty on all repairs we do, and for your convince our vans are fully stocked with Wolf most commonly used appliance parts so we could finish the repair of your appliance the same day.
List of Wolf appliances we Repair in Orange County:
Wolf built-in Oven Repair
Wolf Convectional Steam Oven Repair
Wolf Range Top Repair
Wolf Gas Range Repair
Wolf Dual Fuel Range Repair
Wolf Electric, Gas & Induction Cook Top Repair
Wolf Microwave Repair
Wolf Outdoor Barbeque Repair
Why choose us for Wolf appliance repair in Orange County:
Prompt quality and reliable service from appliances' experts for all major makes and types of appliances
Licensed, certified  and insured technicians
Same day service
Best prices in your area
Fully stocked trucks
Original factory parts
Up to 5 years warranty on installed parts, 30 days warranty on labor
FREE ESTIMATE if we do the repair (Our service call fee is $85.00 and this fee will be waived from your total invoice upon your decision to make a repair with us)
No hidden charges, no overcharge for late hours or weekends
For Wolf Appliance Repair in Orange County Call us today 714-204-3140 or schedule an appointment on-line. Our customer service will be happy to answer all your questions regarding appliance repairs. We will come at the most suitable time for your and will consider all your preferences.  We are open from 8:00 AM to 9:00 PM every Monday through Saturday. We are also on call after our normal scheduled hours and on weekends for emergency repair services. Most orders placed before noon will be served the same day.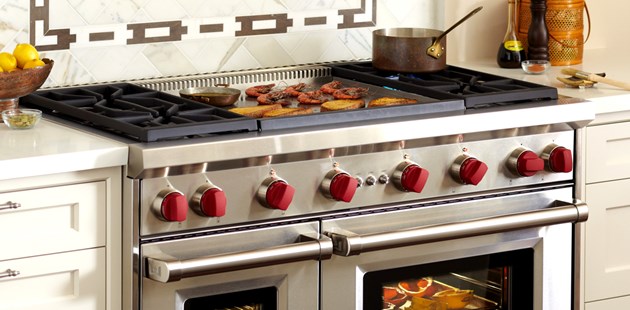 D&V Appliance Repair




4.9


out of

5



based on
93
user reviews