Samsung Appliances
Today, Samsung is a brand known to be a highly competitive name when it comes to mobile phones and electronic gadgets. Apart from providing the latest gadgets, Samsung—which is more formally known as the Samsung Group also provides home appliances with the latest technological advancements and features. Samsung is one of the South Korean companies based in Seoul, South Korea which produces home appliances, electronic goods, and telecommunications equipment among others. It was founded in 1938 by Lee Byung-chul as a trading company and the company began in the electronics industry in the latter part of the 1960s. In the 1990s, Samsung began to globalize their activities, and today, they are one of the top providers of many kinds of advanced consumer goods.
If you are looking for modern appliances which are not made by American brands or if you would like to simply try a different brand, you can try out the ones that Samsung has to offer. They offer microwaves, dishwashers, washers and dryers and refrigerators among other home appliances. They also have gas, induction, and electric ranges in different models, sizes, and price brackets. From side-in ranges with built-in ovens, or a more traditional gas range, they have it in store for you. Like other refrigerator manufacturers, Samsung also has French door refrigerators, or those which are side-by-side and have bottom freezers. Their latest products have the ultra-high capacity or the Twin Cooling Plus system to help keep food fresher for a longer time. Also available in different capacities, sizes, models, and colors, their refrigerators can help you maintain the quality of the food your family has.
The Pros and Cons of Using Samsung Appliances
The Samsung appliances have the Energy Star seal which helps you save energy and also fight global warming. Their different appliances have varied energy consumption which you can choose from—giving you a variety of options to help you find the appliances which will suit your budget and overall home style. Their products come in different price ranges as well—which is something that most people see as an advantage since they can choose to buy products which are easier on the budget. Because they value quality and design, you will also need to spend less on Samsung appliance repair later.
Of course, there are some cons which may arise from heavy use or undesirable over-all setup. Some of the most common complaints include the ice maker not working, some loud noises from the refrigerators, or broken gas range tops. These may all be caused by different factors, and these problems are actually the most common ones seen in all brands. However, addressing these concerns right away is a must.
When You need to Get Samsung Appliance Repair
Some of the most common signs which may mean you need to consider getting Samsung appliance repair include:
Refrigerator is not cooling – there are numerous reasons why refrigerator gets warm but the best way to diagnose it would not to waste any time and be to call a professional.
Noises – Thumping, ticking, humming, or any irregular noise you haven't heard from your Samsung appliance before should be checked.
Leaks – Water where there shouldn't be water is definitely a sign that there is something wrong with the appliance.
Temperature controls – Temperature is not getting hot or cold enough will also mean that a professional needs to have an inspection of the appliance you have. This may even result in more energy consumption, especially if the problem also turns out to be related to power supply.
Broken parts – Parts wear out with time and need replacement
Why call D&V Appliance Repair?
Allowing professionals to take care of you need with  Samsung Appliance Repair can ultimately save you more money for repair and prevent you from having to buy a whole new unit. You need to remember that company, you chose to do appliance repair services for you, needs to be selected carefully and your valuable appliances should be served only by trusted appliance  repair company.
D&V Appliance Repair is a family owned and operated company and we years of experience in Samsung Appliances Repair. Our repairmen possess necessary tools, parts, and experience to maintain and repair your Samsung Appliances. To ensure quality service, all of our technicians undergo regular trainings on regularly basis to make sure they are all updated and kept on their toes and are always aware of the latest models and components.
Our technicians are licensed and certified and carry proper business and property damage insurance.
We will do our best to come to you the same day you call. Scheduling an appointment we will consider your availability and preferences. We will give you the best suitable for you time frame and will keep you updated it.
For your convenience and better service our technicians have the most common appliance parts in their vans to perform a repair immediately. We use only original factory parts from our certified suppliers. We never use parts from untrusted sources and retailers as we know that quality repair can't be done with cheap appliance parts. We sure in our suppliers and even provide extended warranty on most parts up to 5 years.
Our service call fee is $85.00. The fee includes both the diagnostics and estimate. Amount of this fee will be deducted upon your agreement to do repair with us.
We are sure in our knowledge and our experience and we offer 5 years warranty on installed parts and 90 days warranty on labor.
Prompt quality and reliable appliance service and repair from appliances' experts for all major makes and types of residential appliances.
Genuine factory parts
Free estimate if you do repair with us, plus free estimate on additional 2 appliances in your house
We are sure in our knowledge and experience and we offer up to 5 years warranty on installed parts and 90 days warranty on labor.
All our repairman carry full stock of parts for all major home appliances in their vans
We use only genuine factory parts from certified suppliers
All our technicians are Factory Trained and Certified
All our technicians are licensed and properly insured
We work on weekend and afterhours for your convenience
No hidden charges, no overcharge for late hours or weekends
Most common types of appliances we repair:
Refrigerators
Ovens
Ranges
Cooktops
Stoves
Ice Makers
Freezers
Dishwashers
Microwaves
Dryers
Washers
Vent Hoods
Wine Coolers
Most common brands of appliances we repair:
Asko Appliance Repair
Amana Appliance Repair
Bosch Appliance Repair
Dacor Appliance Repair
DCS Appliance Repair
Fisher & Paykel Appliance Repair
Jenn-Air Appliance Repair
For Samsung Appliance Repair in Orange County Call us today 714-204-3140 or schedule an appointment on-line. We will come at the most suitable time for your and will consider all your preferences and customer service will be happy to answer all your questions regarding appliance repairs anytime. We are open from 8:00 AM to 9:00 PM every Monday through Saturday. We are also on call after our normal scheduled hours and on weekends for emergency repair service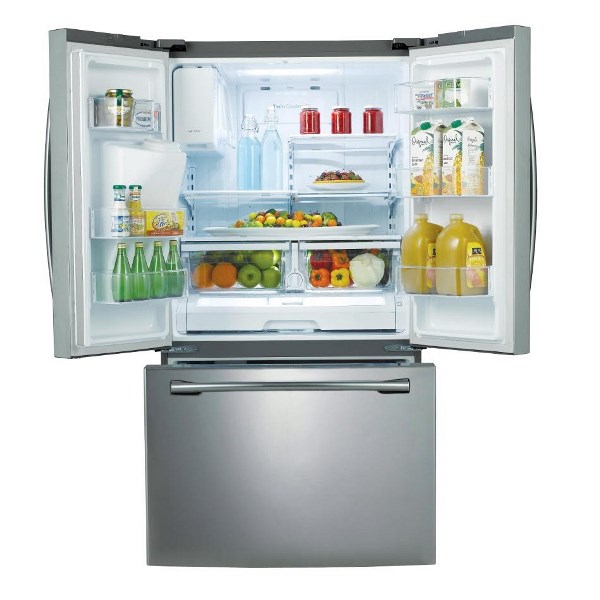 D&V Appliance Repair




4.9


out of

5



based on
93
user reviews